Life Goes On~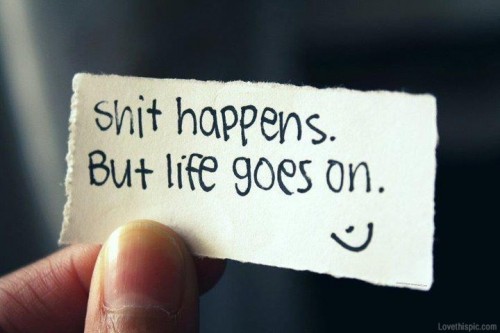 Wow, it's been a while since i wrote on this blog. Lots of thing bothered my mind since 2014 is seems a pretty tough year for me, both in my office and private life. This year my department got a new Korean manager. He has a totally different style with the previous manager and his current style gives a lot of pressures for the leaders. And i can say that currently i'm not enjoying my stay in the office. My stress level is increasing and i'm getting angry very easily with simple matters, like computer lag or bad internet connection. But it's still to early to tell what will happen in the future. People survive by adapting their environment and that's what i will try.
Actually, other than the office struggling, life is not that bad. I recently went into my first running event with my friends, i moved into bigger house, and i also enjoying my new Dota 2 community which consist of my old friends. If you want to know more about that, don't worry, i'm planning to write more posts to cover that. After all, writing a blog post put my mind at ease. It's like taking your problem from your head and put it into another place, just like Pensieve in the Harry Potter.
Alrighty, maybe that's all for now. See you in my next post!