Part 1: Prelude, the B2B Team & Poland Trip!
So, this post is the beginning of my very first post series, The Roller Coaster of Life. On late 2014 until early 2015, I've been assigned on a new team, the B2B team on the Smart Signage product. It's a team which act as bridge between the R&D team and the presales engineer as well as the marketing people. Our team started with 4 people (me, Wawan, Julius and Wiro), but after several months, we got the trust to add 4 more people on our team (Azeri, Febri,Rully and Radit).
This team bring us a whole new experience, from an Engineer in the R&D department which usually has little to none interaction with external people, into a person who should be able to perform a presentation in front of client, presales engineer or marketing people.
The below picture is one of my proudest moment in this team. We held a regional training which attended by the presales engineers and marketing from the South East Asia, India and New Zealand. The training went well and we got praised from HQ, our hard work to prepare the training paid off!
But we took a long way before we are trusted with that training. We spent several weeks on Suwon, South Korea to get training with all other B2B team from all around the globe. We met nice people from Mexico, Poland, India and China. It was a really great time, even though it was winter and really cold.
But eventually, we bumped with a more exciting experience, we attend another training in Poland! Wow, it will be my second trip to Europe after I went to Hungary on 2013. The training itself only took 3 days, but it's enought to give us a taste of Poland. And we're lucky enough to have a transit in Frankfurt, Germany. Even though we didn't get the chance to visit the city and only stayed in the Airport (we actually can, but as team leader I decided that the time frame is too risky and we might miss our flight).
Poland is really cold. And to be honest, Warsaw it's not a beautiful city compared to Budapest, Hungary. And there's a reason for that, all the original building in Warsaw was destroyed during World War 2. But despite all of that, we have a great time there, especially since we got 2 buddies there from our training in Suwon, Piotr and Schamec. They took us for dinner and to the bar and we have a great night. Julius even got drunk and stay on the hotel room all day long.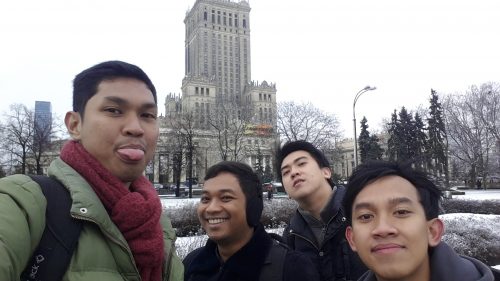 This team also gave me a chance to visit Kuala Lumpur, Malaysia as a trainer. Even though I've been in Malaysia several times, it's all due to transit and only inside the airport. I also managed to make one of coolest thing in my mind come true, which is visiting Singapore only for a several hours meeting. Turns out, that kind of trip is really tiring -_-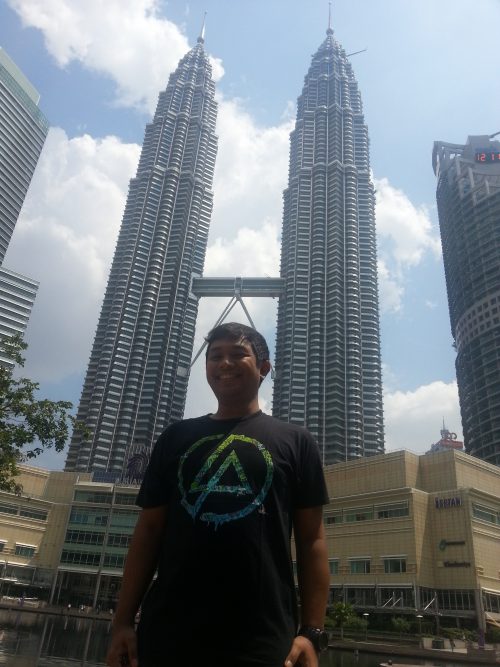 Ah, we have a really great time.. And I wish that all my former team to get a really bright career wherever they are now. It's been a priviledge to work with you guys.. Cheers!